Porch Party Mamas

Inspired by playing and singing each others songs at their own "porch parties", these established Boston area musicians and singer/songwriters decided to combine their individual talents and create their own brand of Urban Folk, Country and Blues. They took their act on the road and "Porch Party Mamas" was born. All are seasoned players, each with their own pervasive individual music persona and critical accolades. Between them, they have shared the stage with a distinguished litany of artists, including Willie Nelson, the Indigo Girls and Lyle Lovett.

The Porch Party Mamas are:

Felicia Brady-Lopez
(vocals, accordion, guitar, bass, piano)
Jane Grondin
(vocals, fiddle, guitar)
Ksenia Mack 
(vocals, guitar, banjo)

Katrin Peterson
(vocals, percussion, piano)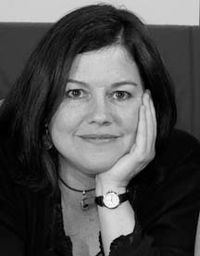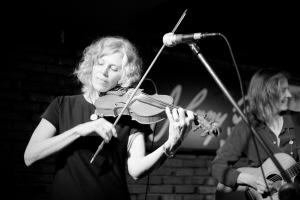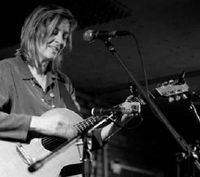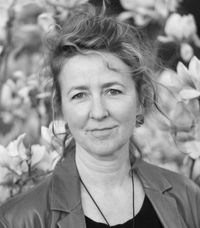 Felicia Brady - vocals, accordion, piano, bass 
Felicia is a tour de force of musical abilities and creativity. Raised in Oklahoma and Texas in a household where her mother and piano teacher were one and the same, Felicia started early on the road to her unique musical style and expression.  She benefited greatly from the public school music program in Amarillo, Texas in which she sang, and played piano and upright bass. After earning her degree in classical piano at Texas Tech University, Felicia was recruited to Boston University where she earned an Artist Diploma in piano performance. Felicia wields a smokin' accordion and is an accomplished singer, songwriter, and multi-instrumentalist with two beautifully crafted CDs to her name, "Magazine Street" and "Pretty Soon." 
Jane Grondin- vocals, fiddle, guitar
Jane grew up in Texas, studying classical violin and piano.  As a teenager, she picked up the guitar and started writing and performing her own music.  While still in highschool, she performed as a young singer/songwriter all around Houston, including the famed folk club Anderson Fair.  After graduating highschool, she toured and recorded with the popular Texas progressive country-rock band, Dogtooth Violet.  With this group, she shared the stage with musicians such as Lynard Skynard and Louisiana & Texas Blues man Clarence Gatemouth Brown.  Jane spent her years as a 20-something in LA, where she married and started a family.  She eventually ended up in NH, where she raised her family and became a music teacher, specializing in young children.  As her children grew older, she took up celtic fiddling and learned Irish & Scottish fiddling styles.  She has performed in several Renaissance Fairs and various musical theatre formats.  She eventually made her way back to her singer/songwriter roots by becoming the newest member of the Porch Party Mamas. 
Ksenia Mack- vocals, guitar
, banjo   
While getting her degree in classical guitar at U Conn, Ksenia covered the local bar circuit and gave numerous interviews on college radio stations, and opened for Arlo Guthrie while still in her teens. Ksenia moved into the Boston music scene, and developed a strong solo career with regular appearances at Passim, Cape Cod Melody Tent, Music Circus, and Paradise Rock Club. Over the course of her career, Ksenia has opened for Willie Nelson, Indigo Girls, Warren Zevon, Marc Cohn, Robert Cray, The Guess Who, Kate and Anna McGarrigle, Ferron, Paula Poundstone, Aleka`s Attic, Aimee Mann, and Marti Jones. She has also performed with Patty Griffin and Catie Curtis, and was a Lilith Fair Finalist.  
Katrin Peterson -  vocals, percussion, piano
A percussionist force in her own right, Katrin integrates the rhythms of South America with the necessities of American Folk music. A Swiss national, she received her formal training in music and percussion in Germany and Holland and continued her studies in Brazil, Cuba and New York. She has performed extensively and has appeared on radio and TV including "The Late Show". Her debut CD "weightless" was recorded in New York with Jazz giants Danny Gottlieb and Mike Richmond amongst others.